This is a blog that is completely inspired by my fellow food bloggers. First was the fish in Umido that my friend Lesley blogged about. Halibut in Umido. Next was the Cavolo Nero blogged on by my friend Kitty. Both of these women are excellent cooks and you should check out their pages.
Don't let the Italian names scare you off. These are two fairly simple recipes that are not only healthy but oh so flavorful.
Don't you just love fresh fish?
The Cavolo Nero takes the longest so lets get that cooking. This isn't actually the Tuscan variety but everyday Kale is close enough. Greens like this really do it for me. They just seem so healthy.

Now is a good time to start rendering some bacon over low heat.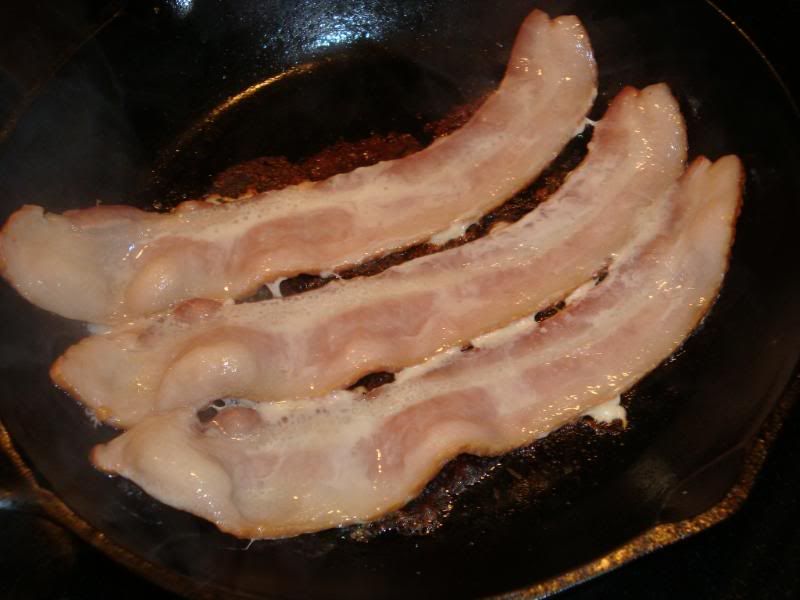 While those are cooking, Wash your greens.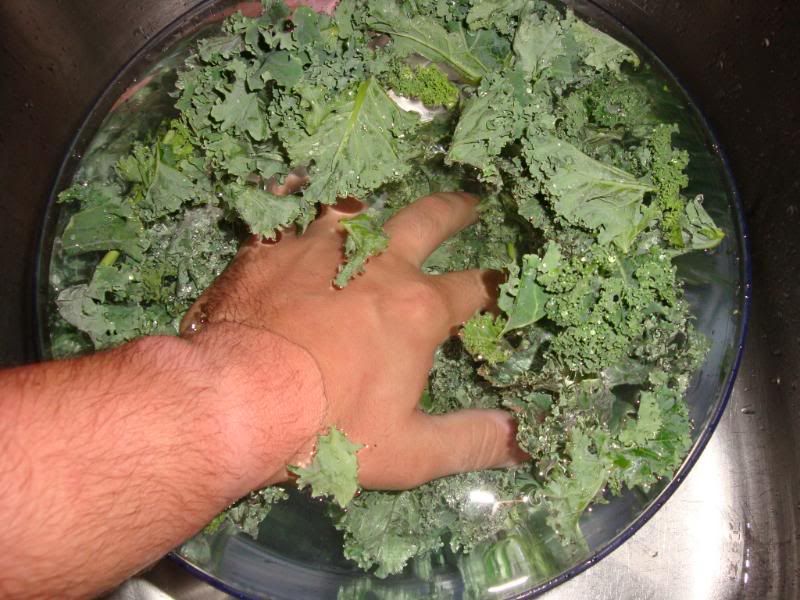 Oops, I almost forgot that you are supposed to pull the green off of the tough stems.
Finish washing and then blanch for about 4-5 minutes.
Pull these out and put them into the skillet after the bacon is finished. I then slice the bacon into lardons and sprinkle over the top. Sautee over medium heat using tongs to turn frequently.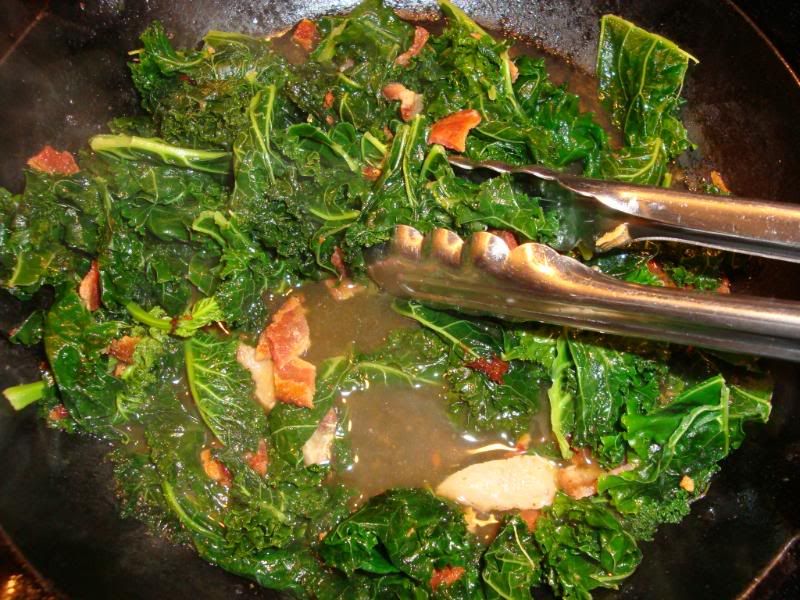 The liquid will cook out eventually. When this happens just add a little chicken stock to keep moist.
I decided to go with some Quinoa as my "starch". Just rinse thoroughly and allow to drain in mesh strainer.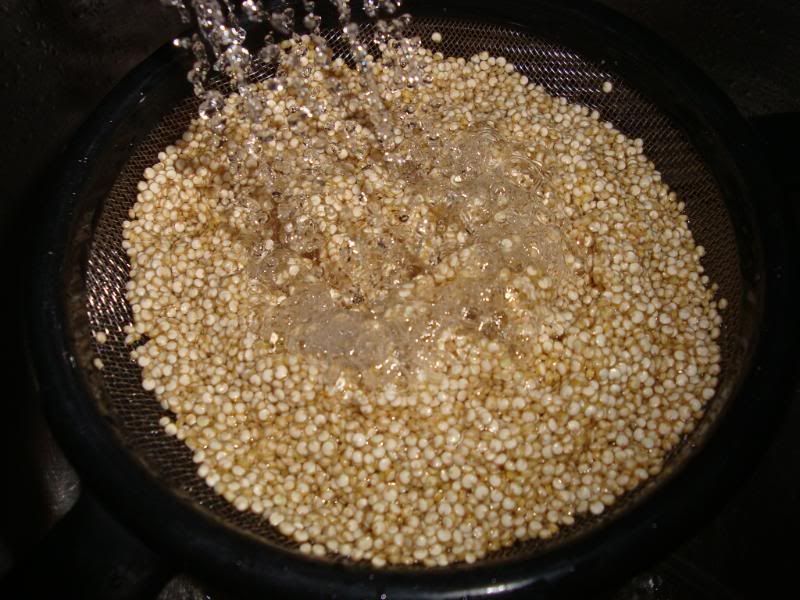 After about 35-40 minutes of working on your greens, add in some finely chopped garlic and shallots. Let all the liquid cook out and carefully allow some of the greens to crisp. Season with fresh cracked pepper. No salt because the stock has lots and should be plenty after cooking out.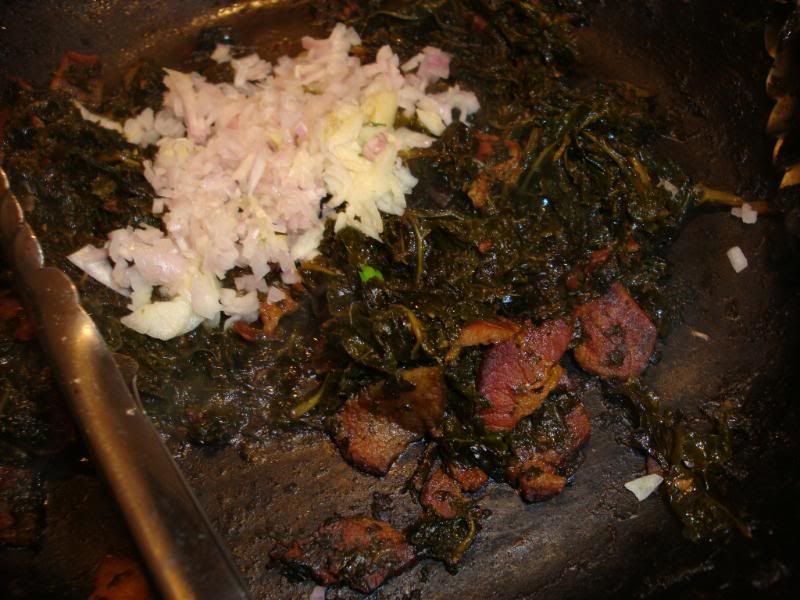 Here is the finished quinoa. It is simply cooked with 1 cup quinoa to 2 cups of chicken stock. Cook over low heat for about 15 minutes. Seasoned at the end with salt, pepper, a little butter, and some fresh parsely.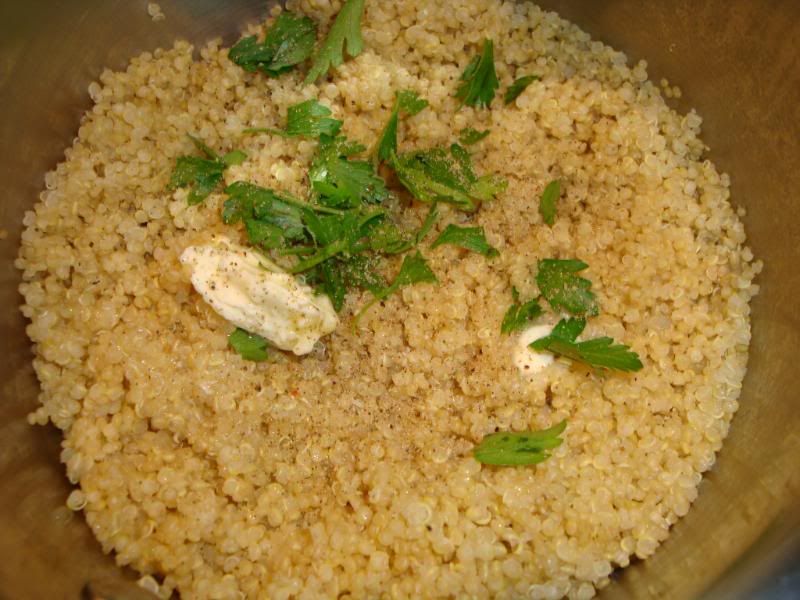 Now for the fish. Black Rockfish are definitely in my top 5 of favorite fish to eat. They are a whitefish with scales that are a great empty canvas for the flavors you want to add. Mine were caught by my cousin Greg on a trip he took out of Seward Alaska.
These filets were trimmed up and cut into 2 pieces. Season with salt and pepper and then dredge in flour.
Here is my mis en place for the Umido. This includes halved grape tomatoes, fresh dill, thyme, red onion, Italian parsely, and some dry white wine. I used a Fume Blanc.
Drizzle your pan with some olive oil and toss in your onions. After a few minutes, toss in your sliced tomatoes and some capers.
Then after another few minutes, toss in your parsely, dill, thyme, and garlic.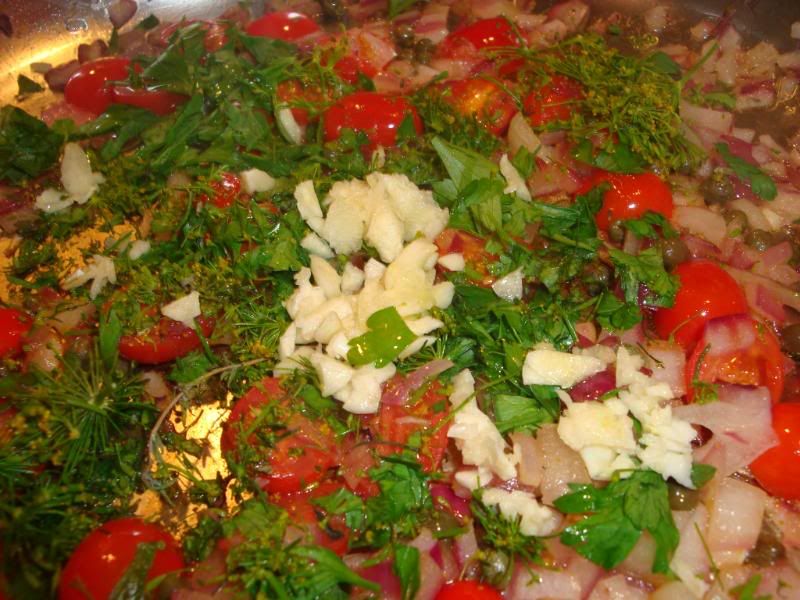 Stir to combine the flavors.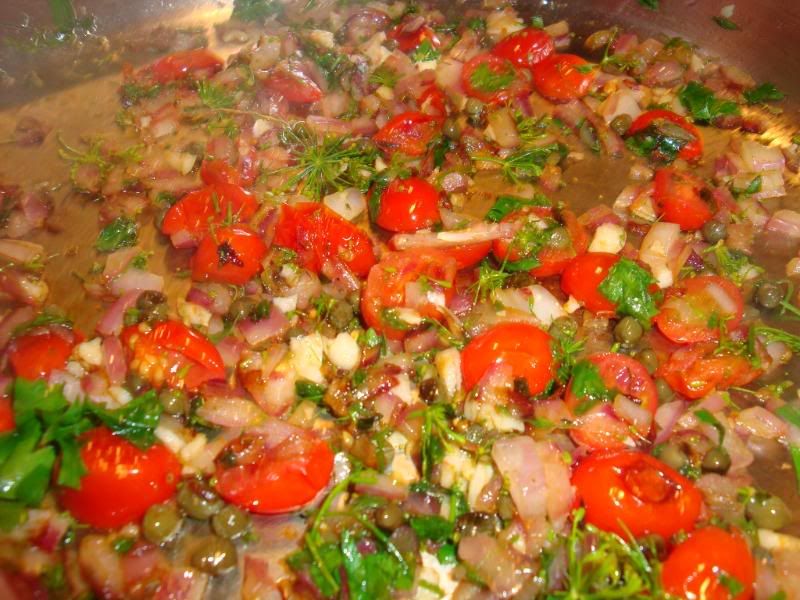 After most of the moisture has cooked out of the tomatoes and onions, deglaze the pan with your white wine.
Cook out most of the wine. Then add in some chicken stock. The recipe now calls for tomato passata. Well I didn't have the time to make my own so I thought subbing stewed tomatoes would be a good idea. It wasn't the best idea. I needed to take a potato masher to the large chunks of tomato to help break them down. Let the sauce simmer to reduce.
Gently place your floured filets into the sauce and spoon some over the top. Put into a pre-heated 375 degree oven.
These took about 17 minutes to fully cook. Never commit the sin of overcooking fish. Don't be afraid to pull out your pan and check with a fork for doneness.
Here you go. A very health delicious meal from super fresh ingredients that you won't be able to find at any restaurant.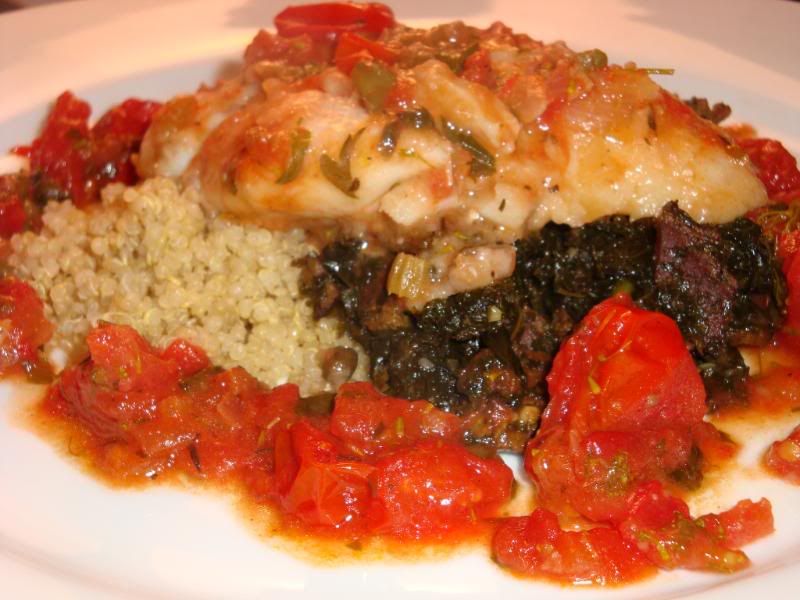 I was impressed with the mix of flavors on this. I have rarely cooked with capers in the past but that will change. They add something very new to a normal tomato sauce. The slow cooked greens had picked up a smokiness from the bacon and from the browning. A real treat for anyone.
I served with an Italian White.
If you like the food be sure to say so. If you don't, then say that as well.