I have cooked this dish many times, many different ways. Sometimes with white wine, with white corn, no sausage, mirepoix, basically the canvas is wide open for your interpretation. Today though, I am trying to stay true to my Italian roots. Hence the Italian sausage, Italian parsley, and polenta.
I got started by assembling most of the ingredients. Polenta, flour, organic chicken stock, Italian parsley, yellow onion, shallots, garlic, fresh spicy Italian sausage, some orange chiles, and my sharp chefs knife.
Was actually going to cook a different shrimp dish tonight but I couldn't find head on prawns. So these Tiger prawns looked better than the rest at New Sagaya's fish counter.
I shelled and deveined these. I made sure to get rid of the tails because that is one of my peeves when eating shrimp dishes. Why in the hell would someone leave the tail on in such a messy dish?

Set those aside for now. The polenta takes the longest so let's start there. I started with 2 cups of chicken stock and 1 cup of 1/2 & 1/2. That was seasoned with salt, pepper, and a couple of small bay leaves and allowed to come to a low boil.
Now slowly pour in 3/4 cup of polenta or course ground yellow corn meal while whisking the liquid.
This will thicken very fast. Stir often to keep from sticking. Turn the heat to low and stir every couple of minutes. At this point I had an epiphany concerning the similarities between properly cooked polenta and risotto. The expression of the grains creaminess is only released through slow and patient cooking and constant stirring.
At the end of about 35 minutes of cooking I added a little more stock, some 1/2 & 1/2, a pat of butter, and a dusting of parmesan.


To get the timing right on both of these dishes, you will need to start your shrimp dish about 15 minutes after starting the polenta. Drizzle a skillet with olive oil and add 1 diced onion.
Let these go just until they start to pick up some color.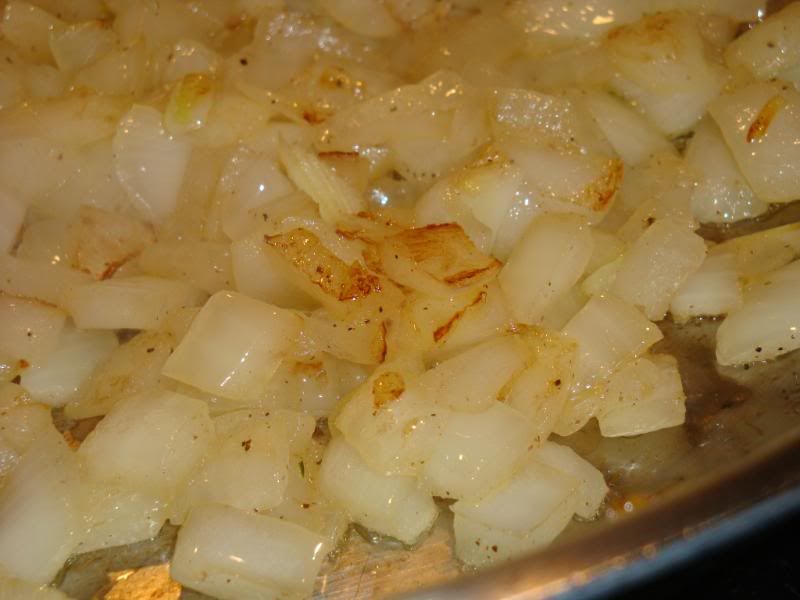 Now add in your orange chiles, sliced garlic, and shallots.
After about 3-4 minutes it is time to add your half moons of spicy Italian sausage.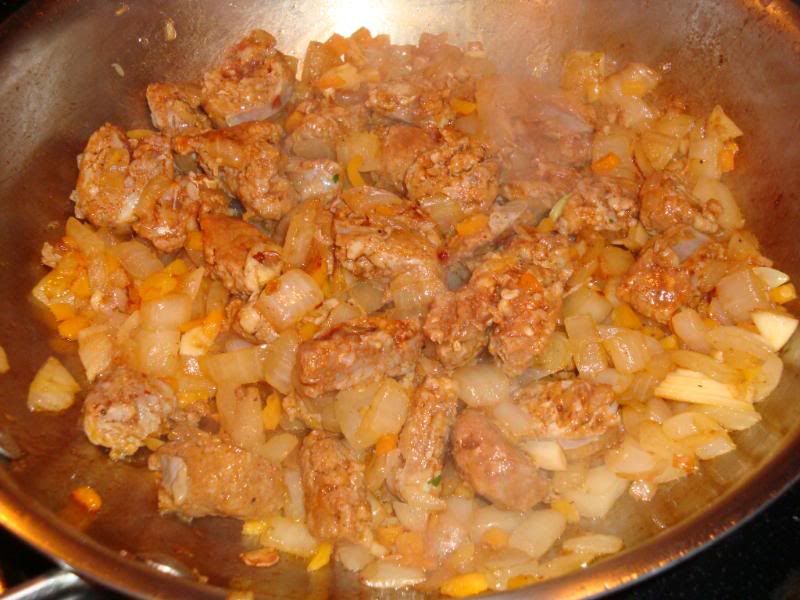 The Italian sausage I used did not add enough fat to make a proper roux. So I went a little crazy and decided on adding a large spoonful of duck fat. Olive oil will work too.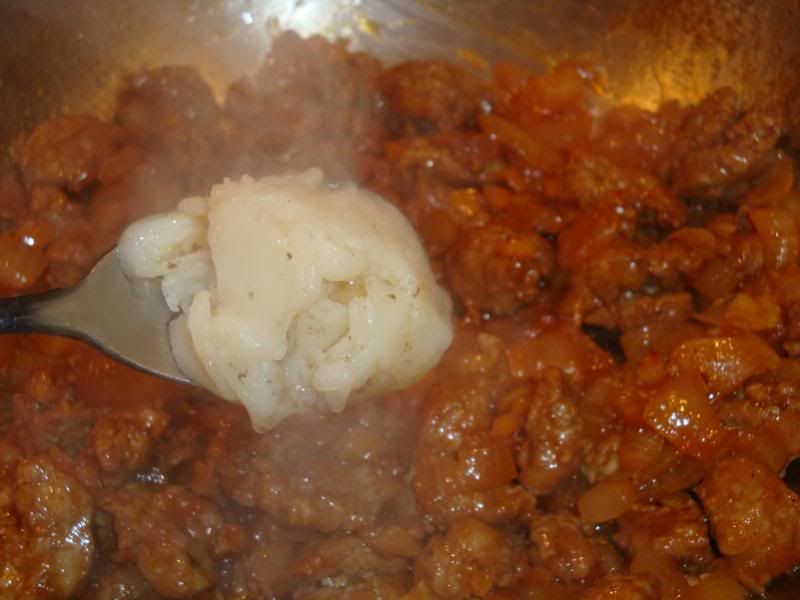 Now add in about the same amount of flour as you added in fat. Stir to combine.


This will start to stick so quickly add about 2 cups of chicken stock and stir thoroughly. Make sure to scrape the bottom so as to loosen anything that has stuck.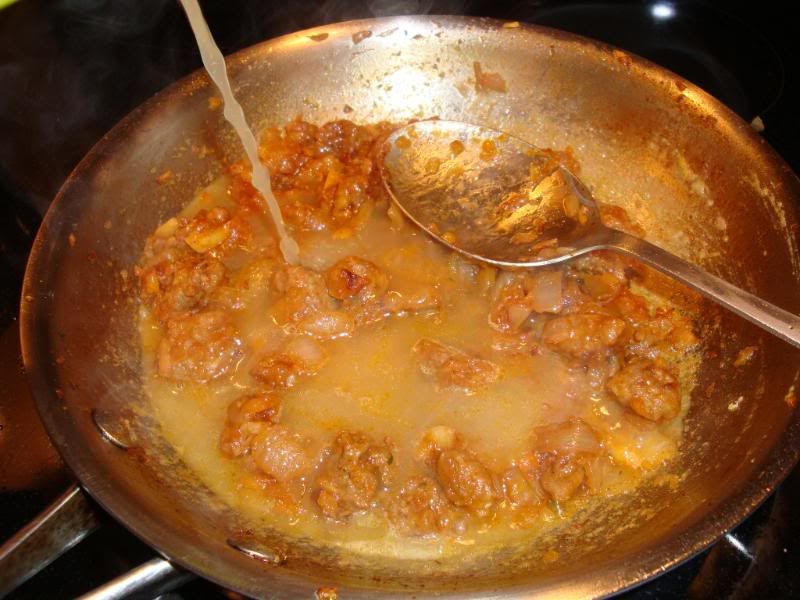 This will quickly thicken and turn into an amazing gravy. Taste and season. I added more sea salt and fresh cracked four pepper blend.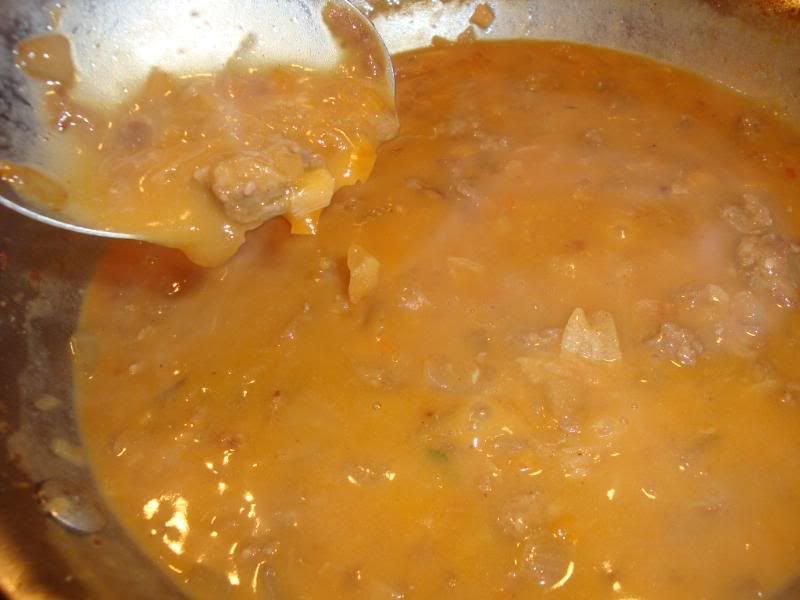 Now add in your shrimp and about a 1/4 cup of chopped flat leaf Italian parsley.
Cook only long enough to turn the shrimp pink. When they barely start to curl up they are done. Do not overcook.
Plating is simple. I use a bowl because it just makes sense. Large mound of polenta in the middle and top with lots of shrimp and gravy.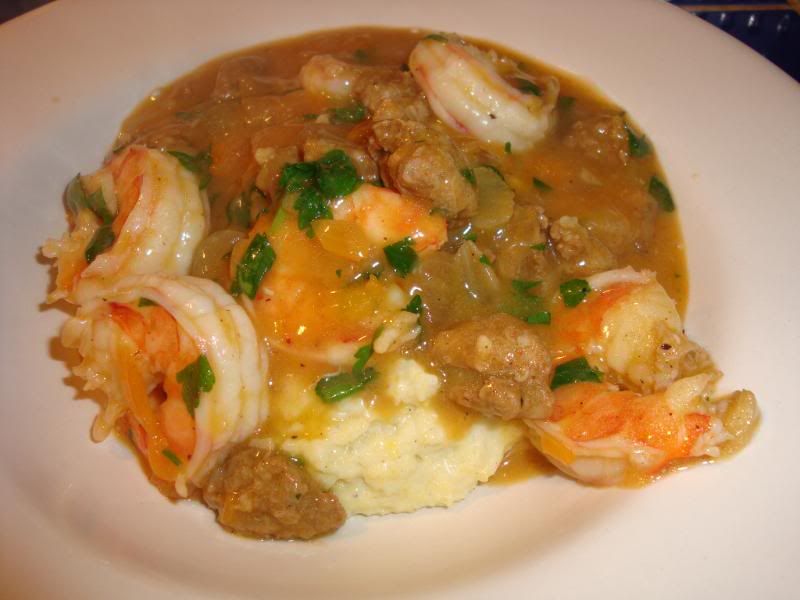 This is true comfort food at its finest. Give it a try and I promise that you will not be disappointed.